I love witnessing clients who've been trapped in diet, food and body prison, free themselves and learn that they can trust their body, their hunger and their real desires. It's those who are truly ready for a paradigm shift that actually works that end up having profound transformations physically, mentally, emotionally, and spiritually.
My goal is to help people who are ready- maybe like you- unlock the energy that has been tangled up in "food and body drama"  and use it instead towards the life you are truly hungry for.
Who am I?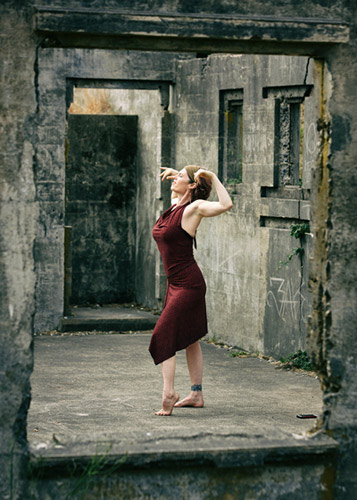 I'm Jenna Abernathy, I'm an Eating Psychology and Nutrition Coach.  I've also been an Astrologer for 20 years. I help people change their life by transforming their relationship to food and their body. I not only help them figure out what food works for their unique body, but just as important, I help them uncover the mindset they need to follow through on those life changing intentions.
Basically, I'm obsessed with helping people use their unhappy relationship with food as the gateway to their biggest blessings.
Helping people like you, rock your body and reclaim your creative energy is my big mission to impact the world. When you have your energy back, you get to do your life's work, and supporting that is what I'm all about.
Through Eating Psychology and Nutrition, (and often, but not always Astrology) we will:
discover nourishing foods that help you find your "glow"
explore your stories to find out how to get "unstuck"
take simple steps that have massive long term impact
clarify your desires to support empowered action
uncover hidden blessings in stress eating so you can let it go
create a new template for listening to your body so you don't have to use food like a drug
My approach is woven with practical insights and 100% tailored to your unique makeup and life.
What's my story?
I had a crazy relationship with food for most of my life. I was stuck on a roller coaster from binging when I was anxious (often) to extreme dieting. I had no idea where "normal" was or how to find it.
Like the scales of my libra sun, I swung from what I believed was being very "good" with food, to very "bad".  I felt the balance of my worth hung on the scale, which always read, "never good enough". 
What is clear to me now is that HOW I experience my body and food is a direct reflection of how I experience life. Is it nourishing or is it punishing? For me, it was pretty black and white, and because I couldn't trust my hunger, I couldn't really trust myself.
I didn't always see this connection, like many in this culture, I was tangled up in some very disordered eating and body hating- as if food were the enemy and my hunger the scariest monster of all.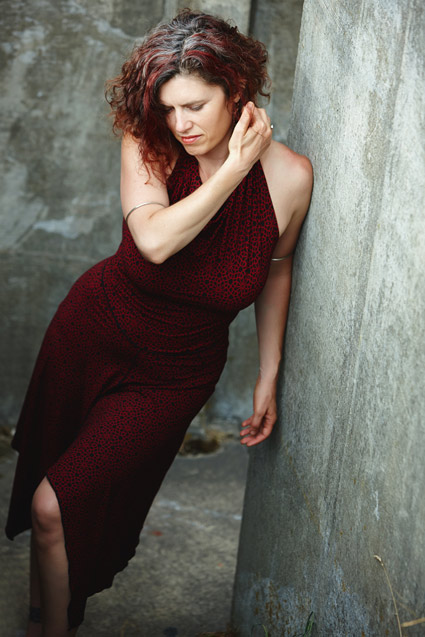 To "fix" this problem, I studied nutrition because I believed if I just found the perfect diet then I could "fix" the brokenness in myself.  I barraged myself with food facts and willpower.  At the Institute for Integrative Nutrition, I was trained in more than one hundred dietary theories and studied a variety of practical lifestyle coaching methods with teachers like Andrew Weil, Deepak Chopra, Geneen Roth, David Wolf, and Sally Fallan.
And though I loved learning about food, what I found was that even when eating the "perfect diet", I was still riding my stress eating roller coaster. As a matter of fact, the more perfectly I ate, the stronger I would binge.
I knew there had to be more to the story, but I feared I really was crazy, broken, or both.  My meditation practice had been illuminating another picture though, one that started to show me how watch the pattern and glean the wisdom. That is when I steeped myself in the study of "Who" I am as an eater, and began studying at The Institute for Psychology of Eating, with one of my favorite teachers, Marc David.  Pieces I had been gathering my whole life came together as I realized that "HOW" I eat is just as important, as "WHAT" I eat.  
I awakened to a more soulful appreciation of what my hunger was telling me- as if it were a secret code letting me know where I had abandoned myself.  I came to realize that I was often substituting food for my real desires. I learned how to own those desires so they didn't own me through overeating.
So, while I now have a loving relationship with food and my body, it was tapping into my purpose for having this body that led me out of food prison. This awareness gave me the ability to celebrate all of my hungers as the map of my life.
It also gave birth to my desire to share with others who are still trapped in "never good enough" prison.
Drawing on the combined knowledge of Eating Psychology, Nutrition, and countless other tools I collect on the way, I will help you create a completely personalized "roadmap to health" that will help you transform your relationship to food, body, weight, and desire.
If you are ready for one on one support, apply now for your FREE Divine Hunger Discovery Session today.
I look forward to supporting you as you evolve your relationship to weight, food and your body.
Sincerely,
Jenna Abernathy
Eating Psychology Coach
I am kind of a skills collecting junkie, constantly, here are some of the certifications and trainings I have completed.
Degrees and Certifications
Currently enrolled in M.E.T.A. Comprehensive 2 Year Somatic Psychotherapy Training Program
Certificate in Dynamic Eating Psychology & Mind/Body Nutrition, Institute for Psychology of Eating
Certified Holistic Health Counselor, Institute for Integrative Nutrition
Certified Member of the American Association of Drugless Practitioners
Mindful Experiential Therapy Approaches for Bodyworkers
Licensed Massage Therapist, East West College of Healing Arts
Certified Kripalu Yoga Teacher
Certified Journey Dance Facilitator
Bachelor of Arts, Women's Studies and Photography, Goddard College
Astrologer: Oral Tradition including Stephanie Jones, Heidi Lutts, countless friends, books and clients