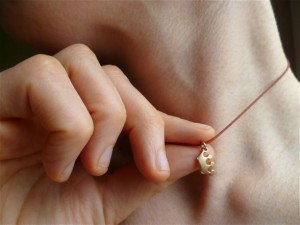 My favorite way to feel is my heart wide open, vulnerable yet fearless,  free to express myself clearly and spacious enough to behold another.  I forget this all the time though, the memory gets buried in busy-ness, in habits, when I'm tired, protected, or reacting.
The last weekend of my training and graduating from IPE, was monumentally heart expanding.  All 20 of us gave presentations and got feedback enough to make anyone's mascara run. In fact sometimes the sharing was more than I could take, and I would occasionally hear my inner snark, get…. well…snarky. That is until it dawned on me that the universe was giving me an opportunity to stretch my capacity to feel and express more love than I normally think possible or even OK, and this very experience was an essential part of the training.  It was a mind & heart shift that changed the way I experienced the rest of the weekend.
When I got back a friend asked me, "How are you going to hold onto it?  I mean, you should be writing all these ideas down, how are you going to keep that feeling?"
It struck me as a fundamental question, how do we hold onto new insights?  For those of us who struggle with weight, food and body image, this is a pivotal question. I see it all the time with clients,  they get the deep awareness of old patterns, the Aha! moment, and yet how they embody these new ideas with their internal dialog and actions makes all the difference in their success.
So what does it take to remember what we so dearly value- especially when it is learning to value ourselves?  Will power? Force? Clenching? Holding on tighter?
Sometimes it's a tiny shift, sometimes a radical one in our daily habits that mark out a new way of being.  I know for me as with many of those I see, it's the continuity of the supportive conversation that can have a catapulting effect for transformation.  Having someone else hold a vision for you that you have a hard time seeing yourself, can progress you faster than you could ever go by yourself.
On graduation day I was gifted a necklace with a tiny crown pendant to illuminate the royal self we all carry.  It's there to remind me to value myself, my decisions, my desires, my body as it is.  Touching it conjures up soul lessons about nourishing myself and holding others with the highest vision for their journey.   I know this little token won't last forever, it's bound to fall off my neck, but sometimes a little reminder, a little support, can be a powerful symbol that a big change has occurred and continues to unfold.
So how do you hold onto your big insights?  What reminds you of your worth, your love, what you value most? I would love to hear about it!
Honoring you in all your glory,
Jenna*

P.S.  If you would like support with your food~body~weight~desire shift, email me for your own Soulful Solutions Strategy Session.