Transform Your Relationship with Food: A Mindful Eating & Yoga Retreat for Women
May 9th – 16th , 2016
BRING A FRIEND AND GET $200 OFF YOUR

REGISTRATION

 

By April 15th!
The Purpose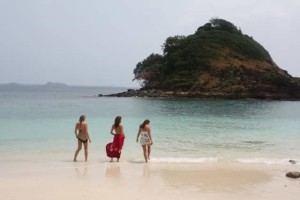 Our Transform Your Relationship with Food: A Mindful Eating & Yoga Retreat for Women is a life changing 7 night / 8 day experience, where you'll rewrite your food story and embrace your infinite journey of self love and self care.
Are you ready to move on from eating patterns that don't serve you any more – binge eating, overeating, emotional eating or any other food challenges? Are you exhausted of yo-yo diet cycle and want to get rid of the diet mentality once and for all? Do you suffer under a poor body image, lack of self confidence and self care? Could you use the support of like-minded women with a fresh vision to enhance your transformational journey?
Everything is connected – every thought, action, feeling… we can't approach one without the other, therefore, the healing has to be whole – Mind, Body & Spirit. The secret key to eating intuitively lies in being connected with your body's wisdom.
By integrating our inherent wholeness we will access the intelligent energy that holds our inner power and wisdom, our confidence, and unlimited love.
The combination of yoga & meditation will teach us patience and respect for our abilities. Our daily practise in a calm environment brings inevitable positive results, where we'll learn to keep going. We'll learn to trust ourselves.
Through Psychology of Eating group sessions we'll open up a new world of self acceptance & embrace what our food challenges are there to teach us.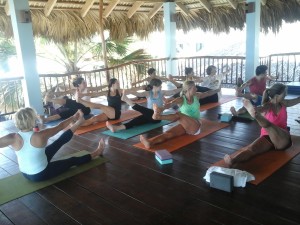 The beautiful setting on a tropical island & the feel of swaying palm trees will let you step away from your day to day responsibilities & worries. The lush gardens & pools, hidden hammock areas, the pathway to the ocean close by & white sand beaches will provide you the space and time to process the transformation you are going through.
The beautiful surroundings, fun activities and adventures will bring more laughter, joy and excitement in your life.
Wherever you are in your path, this retreat will guide you deeper into the wisdom within you, always there, waiting to be tapped.
We have gathered a team of caring people who will support you through the process of expanding the possibilities and understanding of where you are on your journey.
You'll receive a set of tools and skills along with confidence and support to continue your transformation journey long after the retreat.
Psychology of Eating
Awaken your body's innate wisdom to be nourished with an intimate group of like minded women. Using the principles of relaxation and pleasure we will embody the skills to reset your metabolism. Learn what it means to truly nourish yourself with healthy food, guided eating meditations, cutting edge mind body nutrition techniques, yoga, journeydance, beach time, and plenty of personal time to journal and take it all in.
During our delicious time together you can expect to:
Transform your relationship with food with cutting edge Mind Body Nutrition techniques.
Discover beliefs that are holding you back and rewire your brain for true nourishment.
Learn practical ways to break the trance of overeating.
Enjoy silent breakfasts, guided eating meditations at lunch and relaxed dinners connecting with like minded women.
Learn to trust your real hunger.
Incorporate cutting edge Dynamic Eating Psychology nutrition techniques
Discover the hidden wisdom in your cravings
Tap into the power of your "Inner Food Rebel"
Use pleasure to change your calorie burning metabolism
Integrate the art of sensual eating and savoring
Rewrite your food story.
Get out of your head and into your body with JourneyDance
Find your radiant glow again
Use the power of "the wild feminine" to balance out cravings
Explore what your sensual self has to do with your relationship to food
Yoga
We will be practising yoga which, above all, has kindness at its heart. The style of practice is safe, non-judgmental, accessible to all ages and abilities and allows for modifications for injuries or lack of flexibility. It will be fun, kind to the body and beneficial. Through mindfulness meditation we will try to find some peace and quiet and if not, simply some relaxation. In terms of the style, it is formally known as Ashtanga (the traditional poses which you will probably recognise) but with a good dose of Yin (slow, gentle restorative yoga) thrown in.
For those who choose private sessions, we will practice whatever kind of yoga is most beneficial for you that day. The practice is closely tailored to the participant(s), their body and their emotions.
The Daily Flow…
Awake each morning with a peaceful meditation and yoga session. Followed by delicious, silent breakfast so we can take advantage of our morning focus and truly appreciate our first meal of the day. After a little break we'll have our first part of Psychology of Eating group session. Guided eating meditation at lunch time followed by the second part of group session.
After lunch and sessions we'll have plenty of personal time to:
journal, read a book while lying in a hammock, have a beautiful nature walk to the beach, swim, sunbathe
enjoy treatments (listed below)
book a private session with Psychology Of Eating coach or Yoga teacher
enjoy optional activities (listed below)
We'll gather for dinner at 7pm,  relax, chat with our new friends, swim in the pool , watch the sunset and enjoy the most peaceful sleep.
Also, during the retreat we'll enjoy:
A trip to Laguna Dudu, picnic lunch and enjoying a day exploring Dominican.
A trip to the Waterfalls
Going out to town for dinner and , possibly, dancing salsa, depending on the mood
Evening with Release Ceremony & Journey Dance
The Food
Meals will be designed by our professional chef to nourish our body and satisfy our taste buds.
Meals can be adjusted to any food allergies, intolerance or moral reasons. Please inform us before.
The Venue
A nature and adventure-inspired vacation property, tucked into the tropical beauty of the Encuentro Beach surfing area.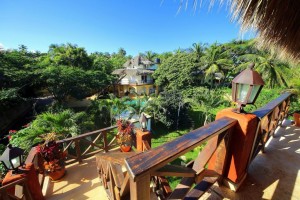 It is a peaceful place with magical tropical gardens to relax and revitalize your senses. 2 beautiful outdoor swimming pools and sun loungers. Simple yet elegantly decorated rooms in a very rustic style. Most items are hand-crafted by local artists and craftsmen.
An amazing yoga studio including yoga mats and yoga hammocks (aerial yoga).
Only 3 minutes walk to some of the most beautiful, unspoiled, non-touristy, natural beach and coastline of the Caribbean. A short distance from the world-famous Cabarete Kitebeach for kitesurfing.
Reliable high speed Internet for those who need to connect with the outside world.
Just 7 minute drive from the laid back surf town Cabarete, full of fun beach bars & restaurants, which turns into a salsa paradise in the night.
Optional Activities
*Please let us know if you would like to pre-book any of the activities.
Surfing
SUP
SUP Yoga
Kitesurfing
Canyoning
Kayaking
Optional Treatments
Massages ( Deep Tissue, Thai, Relaxing )
Reiki
Shiatsu
Acupuncture
Pedicure / Manicure
Facial Treatments
What's Included
7 nights accommodation
Transfer from and to Puerto Plata airport ( please let us know if you arrive in a different airport)
All meals at the retreat center
Daily 1.15 hr yoga and meditation session
5 daily 3hr Psychology of Eating sessions
3 Guided mindful eating practises at lunch
Unlimited filtered water at the retreat center
Use of yoga studio and amenities
Trip to Laguna Dudu and entrance fee
Trip to either – Waterfalls and entrance fee or Kayaking
1 Round Trip trip to town (dinner out in town night)
Journey Dance & Release Ceremony
Not included
Flights
Visa or Tourist Card
Insurance
Transfer from Santiago or Santo Domingo airport
Personal expenses
Dinner in town
Lunch at Laguna Dudu
Optional treatments and activities
What to bring
Sunglasses
Bathing suit
Exercise/Yoga attire
Casual summer clothes
Mosquito repellent
Insect after bite
Notebook
Adapter for electronic devices if necessary
Personal hygiene stuff
Additional Info
Might need a VISA or purchase a Tourist Card upon arrival (10$)
We recommend that participants purchase trip cancellation insurance.
Getting here
Dominican Republic has 3 airports:
Santo Domingo Las Americas (SDQ), located 250km from the Retreat Center;
Santiago (STI), located 65 km from the Retreat Center;
Puerto Plata (POP), 25 km from Retreat Center, preferable option.
*Please let us know your arrival date, time & flight number and we'll organize a transfer for you.
If you need help with finding flight tickets, we'll try to help as much as possible.
More info charmretreats@gmail.com, subject "Transform your relationship with food".
Jenna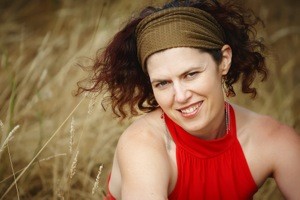 Jenna Abernathy is a Certified Eating Psychology Coach who is passionate about inspiring each woman she works with to love her body, trust her hunger, and honor her true desires.
Her coaching practice "Divine Hunger" is grounded in the firm belief that every unwanted food and body symptom bears a secret gift–to help us evolve. Finding harmony through her own stormy restrictive eating and binging past is her fuel for supporting others struggling with weight and body issues. Her calling focuses on helping her clients empower themselves to live a more joyful and nourishing life.
Jenna has worked with hundreds of women since 2000 leading workshops, trainings, and classes in embodiment. Some of the classes she has created are; "Sensual Shapeshift", "Creative Hunger", "Stories In The Body" "How Pleasure Affects Your Metabolism", and "Women, Food and Astrology". Jenna was a residential workshop leader at the Omega Institute in Rhinebeck, NY in 2015. She has also taught in Germany, Colorado, New England, the Pacific NW, and multiple online courses.
Jenna's clients are worldwide and range from their 20s to 70s. She has had the great pleasure of witnessing a myriad of women turn their deepest frustration into gratitude. A lifelong learner, Jenna brings many other tools into her sessions for a deeper healing experience such as Nutritional Counseling, Somatic Psychotherapy, Symptom Dialogue and Astrology. Jenna is also a certified Journey Dance Guide, Kripalu Yoga Teacher, and Bodyworker. Jenna draws most strongly from her own daily practice of Vipassana meditation.
Claire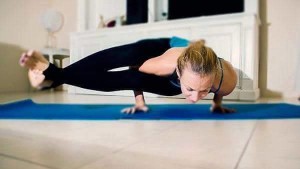 Claire Robey is a 250h certified vinyasa flow teacher. She has taught extensively In the Virgin Islands, England and the Dominican Republic. Her teaching focuses on development of mindfulness and calm alongside technical accuracy.
She loves guiding all levels and ages of yogis and yoginis and being a part of each one's spiritual and physical journey. She has experience working with individuals in rehab for eating disorders, helping them to find and draw on their inner strength to move forward.
She believes in bringing a playfulness and lightheartedness to her classes and having fun with the soul.
Prices by Room Choice
Single Occupancy $ US 2100 (1 spot left!)
Double Occupancy Single Bed $ US 2010 (3 spots left)
Double Occupancy Double Bed $ US 2050 (3 spots left)
Triple Occupancy $ US 1995 (3 spots left)