Because if it's not, and that's a feeling you like to feel,
then your unconscious mind; the one in control of your survival and maintaining the status quo,
will do all kinds of things (read overeating, overgiving, overworking, not preparing for your nourishment or pleasure, undereating leading to crazy eating later),
to make sure you never have a chance to feel that way for long.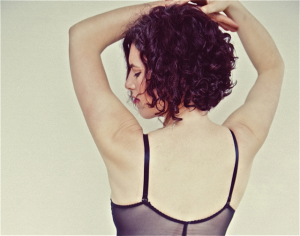 Don't get me wrong, sexy is all kinds of confusing for women in this culture, between the constant critique of women's bodies no matter what profession they are in, to the judgment projected on a woman when she does look sexy. The whole enterprise is enough to make a girl stick her middle finger up at the world as she dives into a cart of ice cream or on the flipside make having the perfect body her most important goal in life so she can ironically, feel safe. I have done both.
As women we often get the message that our worth comes down to how our bodies look, bypassing the validity and congruency of what's happening in our inner world. So how do you love yourself up without getting lost in the approval or judgment of our superficial culture? How do you empower yourself to allow your wild radiant side to come out while trusting you can maintain boundaries to feel safe in your own skin?
If you are a woman and struggle with food and body image, I have found these questions around sensuality are an essential part of healing, claiming your power, trusting your body, hunger and desires.
What's your experience with owning your sexy? I would love to hear about it below.
~~~~~~
If this topic intrigues you check out this week's Journey Dance theme: Inviting In Your Sensual Power this Sunday July 19th @ 6pm